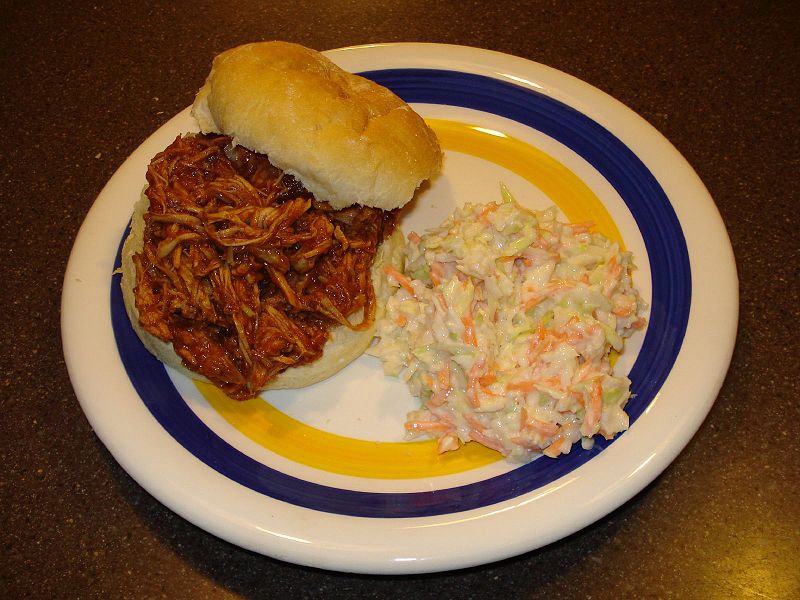 Barbecue beef sandwiches are one of those things that require very little preparation and taste oh so good! And when I say very little preparations I mean it. There's no fuss, no mess and no standing over a hot stove or oven watching.
If you have a crockpot you can make delicious barbecue beef sandwiches and your family will think you spent the day in the kitchen. Ssshhh, don't tell them you didn't.
Ingredients
1 small roast
2 bottles Barbecue Sauce
1 cup water
Onion Rolls
Instructions
Put entire roast into a crockpot
Add 1 1/2 bottles of your favorite barbecue sauce
Pour in 1 cup of water
Set crockpot on low and Cook all day.
Once roast is cooked, shred the meat and serve on onion rolls with french fries or tater tots.

*Note: This recipe also works for left over roast. If you are using leftover meat, simply shred the roast, toss it in the crockpot and add barbecue sauce. Leave out the cup of water. Cook until hot and serve.
Cooking time (duration): all day on slow and low
Number of servings (yield): 6
Meal type: dinner
Culinary tradition: USA (General)
Recipe by on.
Microformatting by hRecipe.
Talk About It
What People Are Saying Now