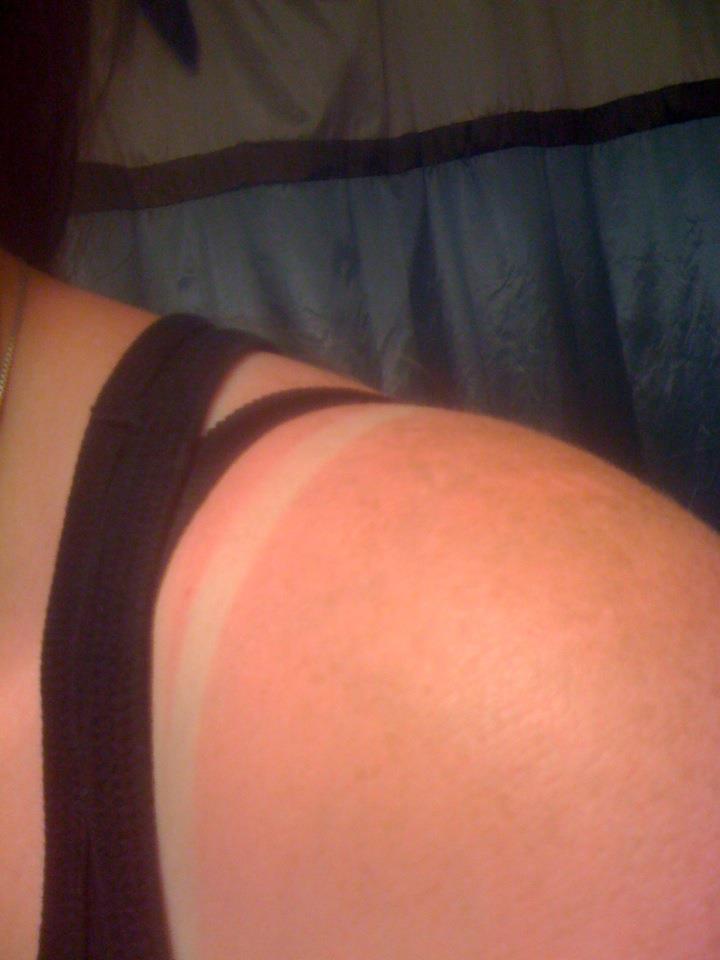 How to Care for a Sunburn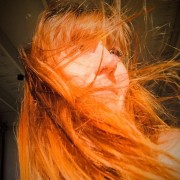 I'm a redhead and I have pale skin with freckles; that means in the time it takes to get Domino's Pizza delivered, wash my car or dry towels, my flesh fries to an unholy-hell shade of red. It goes without saying that I've exposed my skin to the business end of a can of Solarcaine Spray and a jar of Neutrogena face cream.
  *I'm going to go off topic for a minute here because when I thought about Solarcaine I was reminded of Bactine.  What the Effin' Eff IS Bactine? It was incredibly cold coming out of the can and stung on impact in this weird sandpaper-scraping kind of way but yet it numbed your skin for about 30 seconds and then you needed to be sprayed again. I remember when commercials encouraged you to spray it on bug bites, scrapes and cuts and burns. Did our moms ever question the validity of Bactine? Probably not. None of us glow or have super powers as a result of being sprayed with it. Funny how today's mom would have a PHD in the ingredients listed on the bottle all the while their Little Johnny or Sally is the sickest kid in the class and has the worst allergies. Food for thought – I ramble. So, I googled Bactine and I found an old commercial. May as well check it out, you're hear about sunburns anyway.
Sunburn Home Remedies and Treatments
Aloe Vera Gel – Aloe Vera tops Hawaii's list of miracle treatments for Sunburns It is an antibacterial substance that helps stimulate the immune system. Hospitals are known to use this for burn patients because it contains aloectin B.
Apple cider vinegar – Use a cotton ball or cotton cloth to apply apple cider vinegar to your sunburn. Make sure to keep your skin moist with cider vinegar to prevent peeling and blisters on the burned areas.
Baking Soda – Run a bath with the temperature as close to your own body temperature as you can get and then make it slightly cooler. You don't want it to be cold, just cool. Add a ½ cup baking soda to the bath and soak.
Black Tea – The trick is to mix the black tea with peppermint tea. Brew black tea in a teapot or sauce pan and allow it to cool. Once cooled, pour into a spray bottle, shake and spritz your sunburn. Ingredients in the black tea sooth sunburns and draw out the heat.
Calendula Creams – Calendula is a healing plant. The healing properties of the flowers are antibacterial, anti-inflammatory, antifungal, and antiviral.
Cucumbers – Rub cucumber slices on your sunburn. They have a cooling effect, taste good and will soothe your burn.
Lavender – Drop 20-25 drops of lavender oil into one cup of water. Add mixture to a tepid bath and soak the sunburn away.
Lemon water- Mix one cup lemon juice with two cups cold water. Use a cotton ball or cotton cloth to gently rub mixture over sunburned area. Lemon cools the burn and acts as a disinfectant.
Milk  – Soak a cotton cloth in cold milk, place in plastic bag and freeze for twenty minutes. After freezing, wring excess milk from the cloth and apply as a compress. Refreeze compress ever twenty minutes to retain coolness. Apply compress in twenty minute cycles for two hours. Be sure to wash the milk off of your body afterwards so you don't smell like sour milk.
Oatmeal – Just like oatmeal is good for chicken pox it is also good for moisturizing and soothing skin that has been sunburned. Simply dump oatmeal into a tepid bath and soak.
Onion – Bruise a white onion and rub on the sunburned area.
Peppermint – Use a cotton ball to rub peppermint oil on your sunburn. Peppermint is a cooling agent.
Potato  – Use grated potato shavings to apply to your sunburn. Starch is the element in potatoes that cools sunburns.
St. Johns Wort – For burns that have not blistered or caused open wounds use St. Johns Wort to make an ointment. Word to the wise, St. John's Wort makes the skin sensitive to sunlight so you should avoid being in the sun if you use this remedy.
Vitamin E Cream – Creams and ointments containing vitamin E aid the healing process and shorten the effects of sunburn on your skin.
Witch hazel  – Make a compress using witch hazel to cool your burn. Just apply the compress as need to cool your skin..
Yogurt – Rub plain yogurt that has no flavor, but contains live cultures on your sunburn. Let it sit for about 10 minutes and then rinse off with cool or tepid water. You can also mix one cup mashed strawberries with one cup plain yogurt and apply for 15 minutes before rinsing
Talk About It
What People Are Saying Now