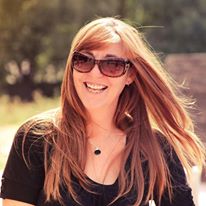 I'm the Mom, the Wife, the Leading Lady and the Head of the Household.  Well, okay – Hubs might roll his eyes and snort a little at that but I'm the one that runs the show.  The whole circus is mine and the monkeys belong to me.
I raised 4 smart, funny, witty, go-getter kids plus a husband, 3 dogs and a psycho cat.  I deserve an award.  Really.  I taught them to refrain from picking their boogers in public, how to only relieve crotch itch in the bathroom and how to act something close to human when in public.
They've gone from mush-brained sponges of cuteness to thinking, thriving adults in a dog-eat-dog techno world and I have resisted the urge to take selfies of myself holding big giant Happy Birthday banners, I have kept from sobbing alligator tears when it is time for them to drive offf and live their other life, the adult one, the grown up life that doesn't include me.  I have zipped my lips into a perpetual smile of "oh-I'm-so-fucking-happy-you're-all-grown-up-now" when what I really want to do is lock them in their bedrooms so I can protect them and keep them safe.
So yea, I do kinda deserve an award.  I've been a pretty good Mom.  I've taken it all in with stride.  But now…well now I'm ready to live my life on my terms and enjoy the freedom that comes with knowing that your family is grown and can take care of itself.
All things said and considered – me, not you – pour yourself a mug of Jo, Iced Tea or a beer, join in the craziness and let me know what you think from time to time.
Kelly aka Suburban Wife Taking Care of Shit One Explosion At a Time.
Talk About It
What People Are Saying Now