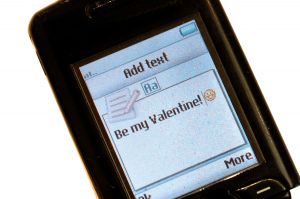 I don't know about your teen but my teen has had a phone permanently implanted into her hand.  She doens't "talk" on the phone, she texts.  There's a rule in my house that if you delete your messages and I find out about it the phone gets shut off forever.  All cell phones are turned into me before bed.  I consistently read text messages and I"m on the look out for anything suspicious.
If you are checking your teen's text messages and aren't up to date on the texting lingo then you better get a clue.  Here's a few common texting codes teens use.
There are more but these should get you started.
KPC = Keeping parents clueless
IGHT = I got high tonight
GNOC = Get naked on camera
LMFR = Let's meet for real
MOS = Mom over shoulder
MPFB = My personal F**k buddy
P911 = Parent alert
1174 = Nude club
DUM = Do you masturbate
Banana = Penis
K4Y = Kiss for you
NIFOC = Nude in front of computer
PIR = Parent in room
RUH = Are you horny
RU/18 = Are you over 18
143 = I love you
8 = oral sex
You can find a complete list of texting anacronyms at Net Lingo
Talk About It
What People Are Saying Now