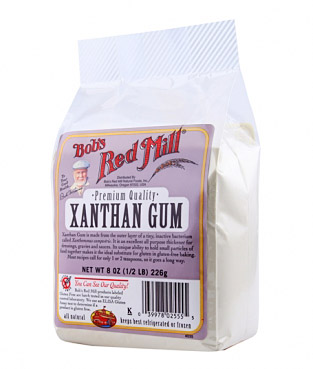 Xanthum Gum is a binding agent.  In gluten-full food there isn't much need for xanthum gum because the gluten acts as the binding agent.
Xanthum gum is made from corn so people with corn allergies and gluten sensitivities have a much harder time finding foods that won't make them sick.
In breads, cakes and doughs gluten provides not only binding but it gives the finished product that moist, chewy elasticy consistency that we all love.  For those living a gluten-free life xanthum gum does just that.
I've never actually cooked with xanthum gum because the stuff is extremely expensive but I've been curious about it and I do plan to eventually give it a try.
Have you used Xanthum Gum in any of your recipes?  Please share your tips and tricks so that I don't end up with a nasty mess when I finally do get around to trying it.
Talk About It
What People Are Saying Now