Where on earth did my daughter go?
If I had to put her face on a milk carton this is the one I would choose. I love how her sweet innocence shows through in the photo.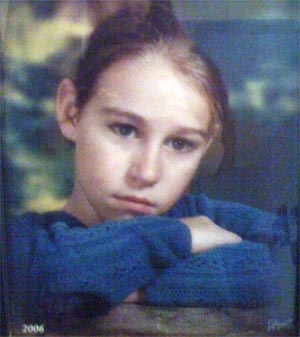 Once upon a time my almost 15 year old daughter was the most responsible, cleanest and most organized child in the house. The nominations for filthy, stinking, rotten teenager are neck in neck.
The other day I told her to clean up her room. Mind you, I NEVER had to ask her before. She always kept everything clean, tidy and organized; so much so that the rest of us questioned whether or not she really was one of us.
Yesterday I was happy to see that she had cleaned her room. Not surprised but happy.
My elation didn't last long. This morning, only one day after cleaning it, her room looked liked this. Notice the dog wants nothing to do with this room?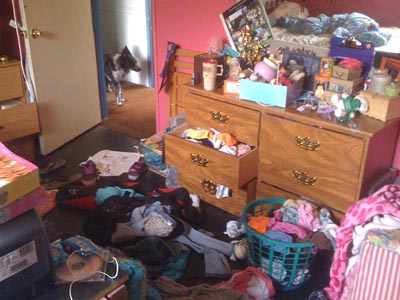 Can you find the floor? I sure as hell can't!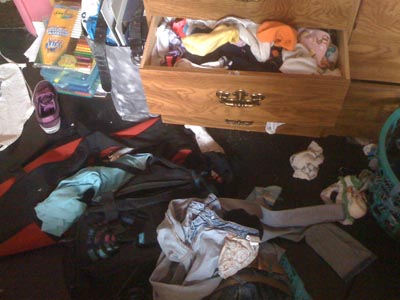 This is supposed to be a dresser damnit!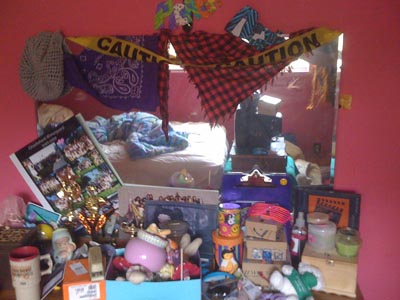 Notice how the cat blends in with the filth in this next photo?  I would have missed her if she hadn't meowed at me.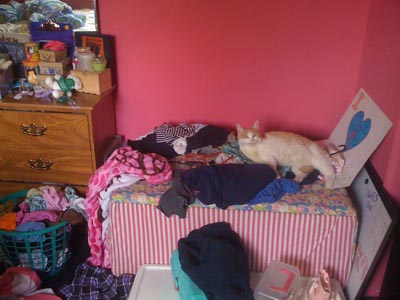 I told her that her room is a fire hazard.  I warned her that if a fire broke out in the middle of the night she'd break her neck trying to get out.  She shrugged and looked at me with glazed over eyes in the way that only a teenager can do and said, "It's fine mom, I'd just go out the window."  Doh!  Why didn't I think of that?   I wonder if that philosophy is acceptable for not doing my chores?
Innocence is being lost at a rapid rate!  Look at little miss snotty now.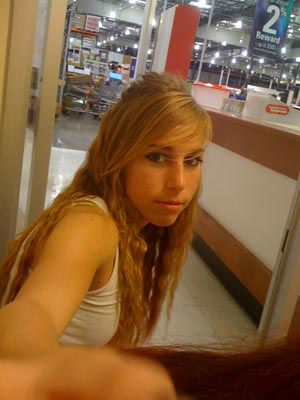 Talk About It
What People Are Saying Now