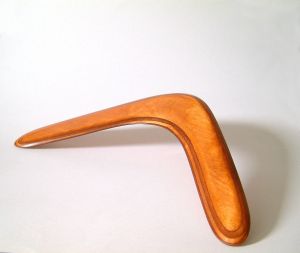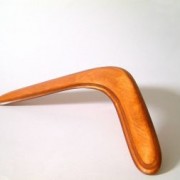 Its not uncommon in this day and age to hear about a twenty-something moving back in with their parents because they can't afford to pay for rent and utilities on their own.   Businesses are working these young adults in short 3 hour shifts and only giving them a few measly hours each week; not enough to sustain themselves.  As an empty nesting mom on the cusp of rediscovering life without kids the last thing I want is for one of my kids to struggle so hard they have no other choice but to boomerang back through my front door.
One of my daughters has been having this exact struggle for a few months now and I have anticipated that she very well may darken my door with bags in hand.  Of course I would never turn my own flesh and blood away; I'm always happy to see them and hug them and send them home…to their own home where they throw their towels on the floor, grow mold in cups of forgotten fluid on the coffee table and leave pizza crust on the couch.
My husband and I have discussed at length what this will mean for us and our plans for new adventures and we have decided on a clear set of things we will and will not allow to take place in our home while we are there or while we are away.    We realize that it shouldn't stop our plans to enjoy life and it while it doesn't bring things to a screeching halt, it does delay things some.
I wonder sometimes about other parents and how they handle the issues that come with having grown kids.  We have friends who's adult children live at home with them and we often talk about the difference between a home with a full family of grown adults vs our empty nest.
How's things been for you since your kids grew up and became young adults?
Talk About It
What People Are Saying Now