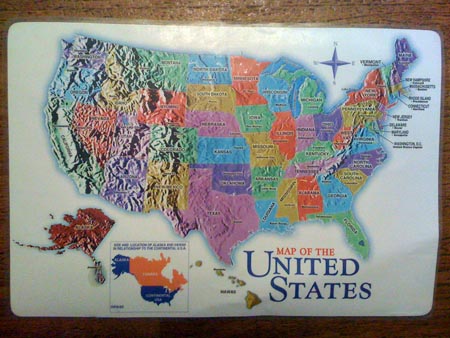 Placemats are a great way to continue educating your child.  They inspire conversation and prompt learning in a way that doesn't seem like work.  All you need to make your own educational placemats is white construction paper, clear contact paper, an internect connection and a printer.
First, print off  your design.  You can find them all over the internet.  Here are a few places to get some.
Printable and Colorable United States Map
Nick Jr. Wubbzy & Friends Printable
Emily's Everyday Manners Placemat Printable
Tallest Waterfalls in the World with Map and Facts Printable
Google Docs has a template gallery for students and teachers, plus you can create your own presentation design to print out and turn into placemats.
Once you've found a printable you like, open it up in photoshop or some other graphic editing software and resize the image to fit your paper.
Print out your image, keeping in mind to print it in landscape mode.  Don't forget to print the backside if you are looking for a double sided placemat.
Use clear contact paper to coat both sides.  Leave about half an inch or so of clear contact paper around the edges to help the placemat stay together.  Trim off excess contact paper and you're done.
Here's a couple of placemats my kids liked when they were little.  (I did not make these.  My mother in law found them at a yard sale years ago.)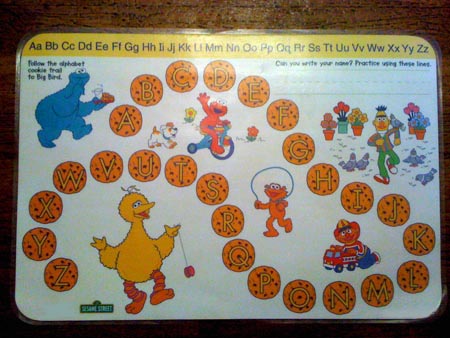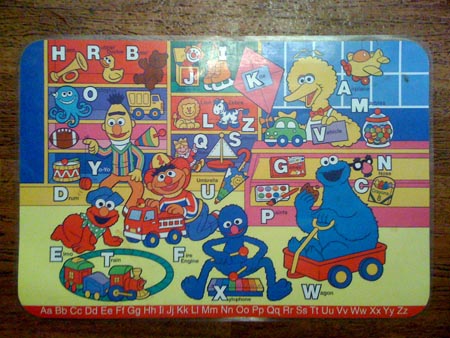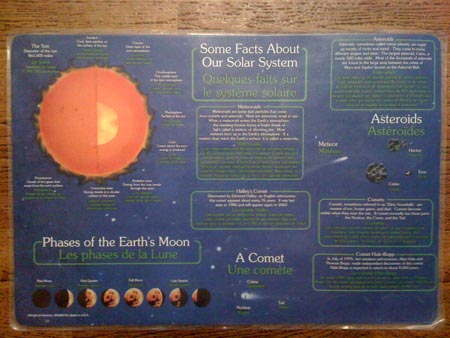 Talk About It
What People Are Saying Now