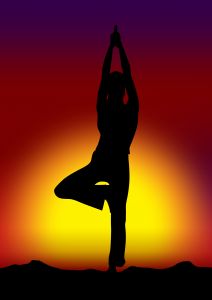 Yoga is free at the new hospital in town on Monday and Thursday nights.  I don't get to go to Yoga anymore.  I have to work those nights.
I never went to yoga for the psychobabble mumbo jumbo – no  I went for the stretching.  I couldn't care less about the mind, spirit body connection.  What I care about is my limbs feeling like they've endured some strange sadistic rope torture.
I need the stretching, I need to be put on the rack and pulled out.  Nothing feels as good as stretching my legs and back so far they nearly become disjointed.  I miss yoga.  I think I'm going to see if netflix has a yoga program I can do at home after work.
Do you Yoga?
Talk About It
What People Are Saying Now