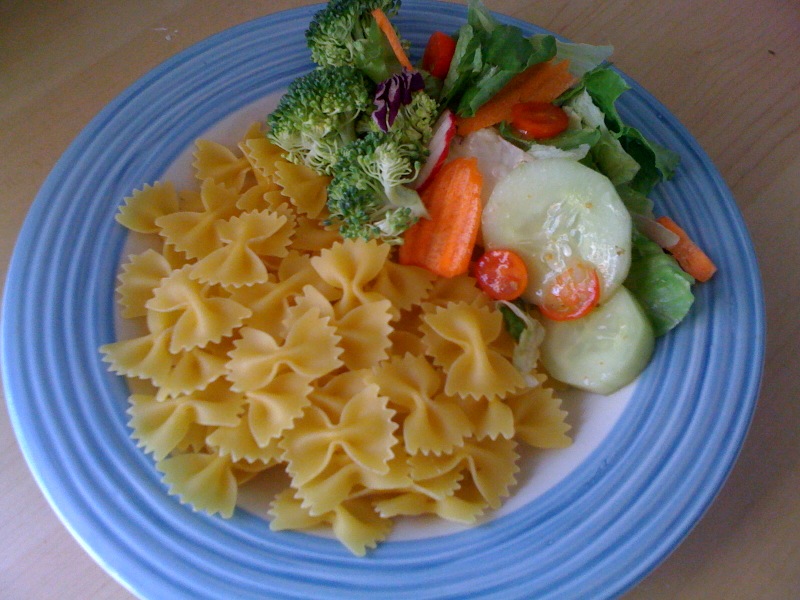 Summary: My family loves this dish and best of all I love how easy and cheap it is to make.
I'm not sure why, but even though this recipe germinated in my brain for quite some time I didn't actually start feeding it to my family until 2 years after I came up with it.
If you'd like a healthier version of this dish try using whole grain bow tie pasta  and organic butter as an alternative.
Ingredients
1 box bowtie pasta
3 tablespoons butter
parmesan cheese (in the can, the kind you eat with spaghetti)
2 tablespoons garlic salt
Instructions
Boil a medium sized pot of water
Dump in bowtie pasta
Cook for 12 minutes (pasta should be a little hard)
Strain pasta
Add butter and garlic salt
Dump in tons of parmesan cheese.
Stir and serve with French bread and salad
Cooking time (duration): 20
Number of servings (yield): 4
Meal type: dinner
Recipe by on.
Microformatting by hRecipe.
Talk About It
What People Are Saying Now