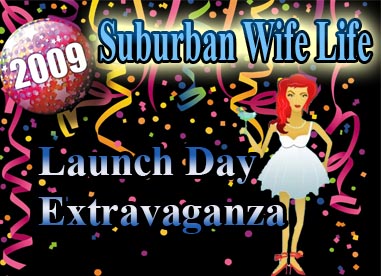 It's official.  Today is the launch of Suburban Wife Life.  To celebrate I'm going to do a few special one time only things.
Included in today's launch is a free Yes To Carrots Hair Mask give away.  3 Pledge Pet Hair remover give aways.  Party recipes, hot coupons, a laucnh day meme and blog carnival.
For today only, anyone that comments will get their site linked to in my blog roll.  There's only one exception; your comment must be something intelligent.  Comments like, good site, great work etc won't be acceptable.
So without further adieu let's get this party rolling!
Talk About It
What People Are Saying Now