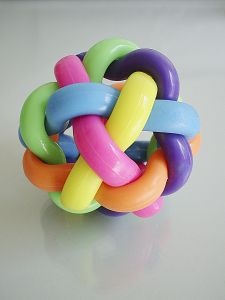 Sometimes ya just gotta let it go and leave it behind.  The last month or so has been really tough for me.  I've worked long hours on my feet, which has wore me down physically.  I've endured, several times, being praised and written up at the same time.  And I mean that literally.  And I've been verbally abused – more than I realized was possible – by total strangers.  I'm weary and tired but I'm still here.
Today I realized there was no shitstorm.  Poo-poo clouds brewed over my parade but no actual downpour came.  It was quiet on the battle front.  No one was calling, "Custom Framing, line 1" over my radio.  I wasn't having to check over my should for angry customers that decided to come and actually pick up their order.  I could finally breathe a little and even, maybe enjoy the job a little.
I think at some point, not just me but all 3 of the other framers I work with just let it go and moved forward.  Now we're on to awesome and creative things.  I've got a 1914 wagon wheel hub sitting on my work table right now.  I'll be putting it in a shadowbox with some antique tule and a mirror on the back.
Here's to leaving it behind!
Talk About It
What People Are Saying Now