I made my own Duct Tape dress form to be identical to my daughter's body and it was easier to do than I thought it would be.  It actually turned out to be a fun mother-daughter activity that both of us will always remember.
I have done alot of sewing for my kids over the years and as they got older it got harder to have them available for fittings and I need the fitting time because I rarely buy patterns, I usually draft my own and I need a body to do that on.  There was always soccer practice, softball practice, football practice and school to occupy their time.  This year my daughter asked me to make her prom dress but she's never home and it's a little hard to sew for someone when you don't have them there to fit pattern pieces to.  I always thought it would be nice to have a dress form but they cost more money than I want to spend so after doing a little research online I found instructions for making my own.
Originally I didn't want to make my dress form mannequin out of duct tape because there are times when I will want to actually pin something to the dress form and I didn't want my needles to get gummed up from the duct tape adhesive.  I looked all over for no duct tape instructions but didn't find any.  I figured I could probably make one with a t-shirt and just sew it but then I realized that even though I didn't care for the duct tape idea it would be the easiest way to go.  I figured if I get sticky needles I can always toss them in to a container of Goo-Gone or buy some new ones.  So finally I settled on an old t-shirt, bought one roll of plain old silver duct tape and got busy cloning my daughter's body.  Here's my dress form.  Not too bad if I say so myself.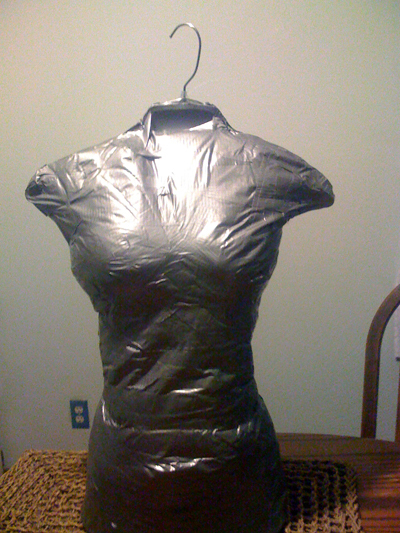 Here's what we did to get there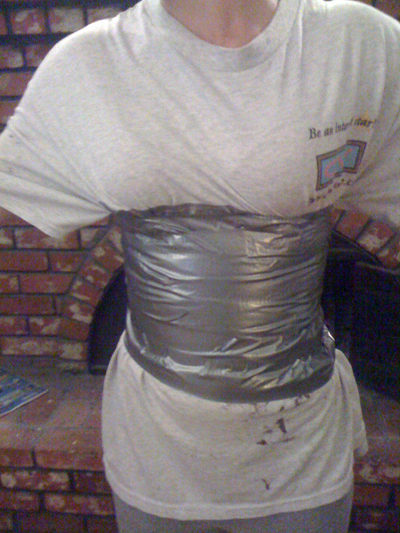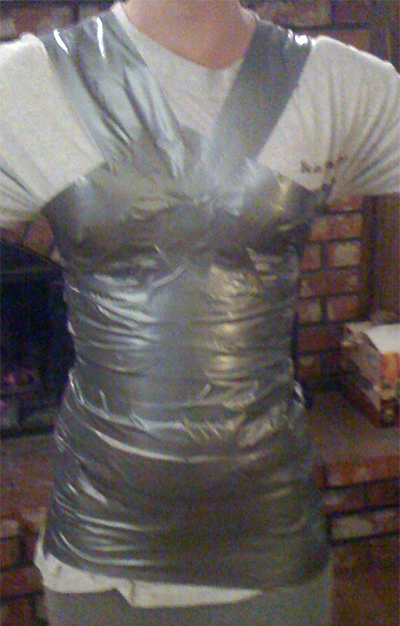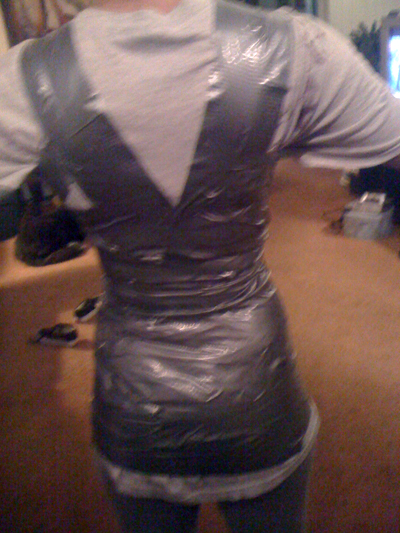 Talk About It
What People Are Saying Now