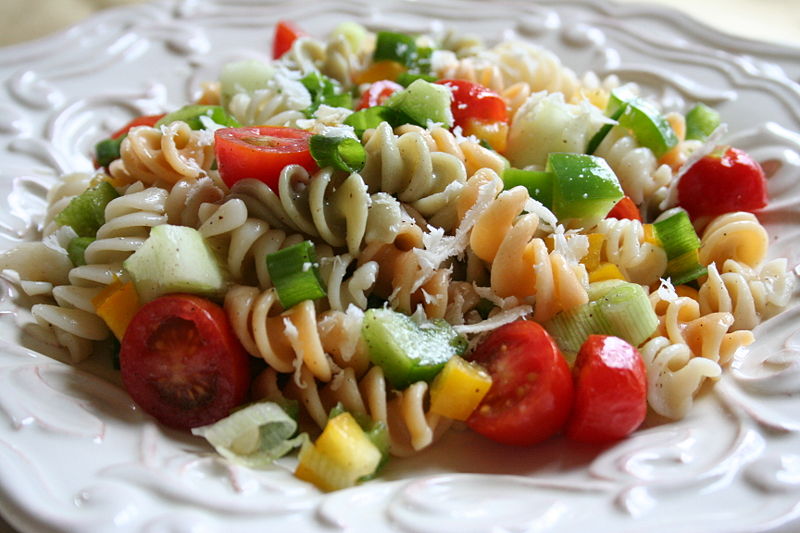 Summary: This pasta salad goes well with traditional barbecue foods, lunch or dinner.
Ingredients
1/2 bag Tinkyada Brown Rice Pasta
1 1/2 cup diced celery
1 can sliced black olives
1 chopped dill pickle
1 jar of diced pimento
1 cup veganaise
mustard to taste
1 tsp salt
1 tsp pepper
dash of garlic to taste
Instructions
Boil pasta as per instructions on package.
Rinse pasta with cool water.
Combine all the ingredients together in a bowl.
You can alter the amounts of all the ingredients to suit your own tastes.
Optionally you can toss in some snow peas, garbonzo beans and carrots for extra crunch.
Chopped avacado and tomatoes are really good with this pasta also.
Just throw in all the veggies in your kitchen!
Cooking time (duration): 30
Diet type: Vegan
Number of servings (yield): 8
Meal type: snack
Culinary tradition: USA (General)
Recipe by on.
Microformatting by hRecipe.
Talk About It
What People Are Saying Now