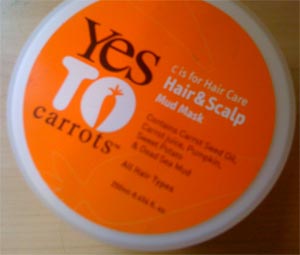 As a part of today's special launch day I'm giving away a 8.45 oz jar of Yes to Carrots Hair and Scalp Mud Mask.  This is a $12 value and it could be yours for free.   The first person to answer all 5 of the following questions correctly gets the mud mask.  The answers to all of the questions can be found on the Suburban Wife Life blog.  Simply post your answers in the comment section.
Question #1; How many children do I have?
Question #2: How much bacon do I put in my fried rice?
Question #3: What should you mark your car's engine parts with?
Question #4: What did my daughter's husband eat?
Question #5: What did my mother call a spanking?
Talk About It
What People Are Saying Now