I promised I would post some pics of my new restoration project.  I found an old streamtrunk that we think might be from the late 1700's to the 1880's.   The outside is covered in pressed tin sheets and some of the wood is in bad shape but the original wood staves are still there and the victorian crown corners are still intact.  I have a lot of research and work ahead of me so if you happen to know anything about steam trunks – especially this one – please let me know.
This is inside the lid.  It's hard to see but the image is french and it depicts a boy and girl.  There is some remnants of the original paper liner that was placed over the image left in the bottom corners.  Along the bottom edge of the lid, written in pencil is the states the trunk traveled to.  Unfortunately that does not include the dates.  I wish the original tray was still with the trunk but I'm just lucky to have found it the way it is.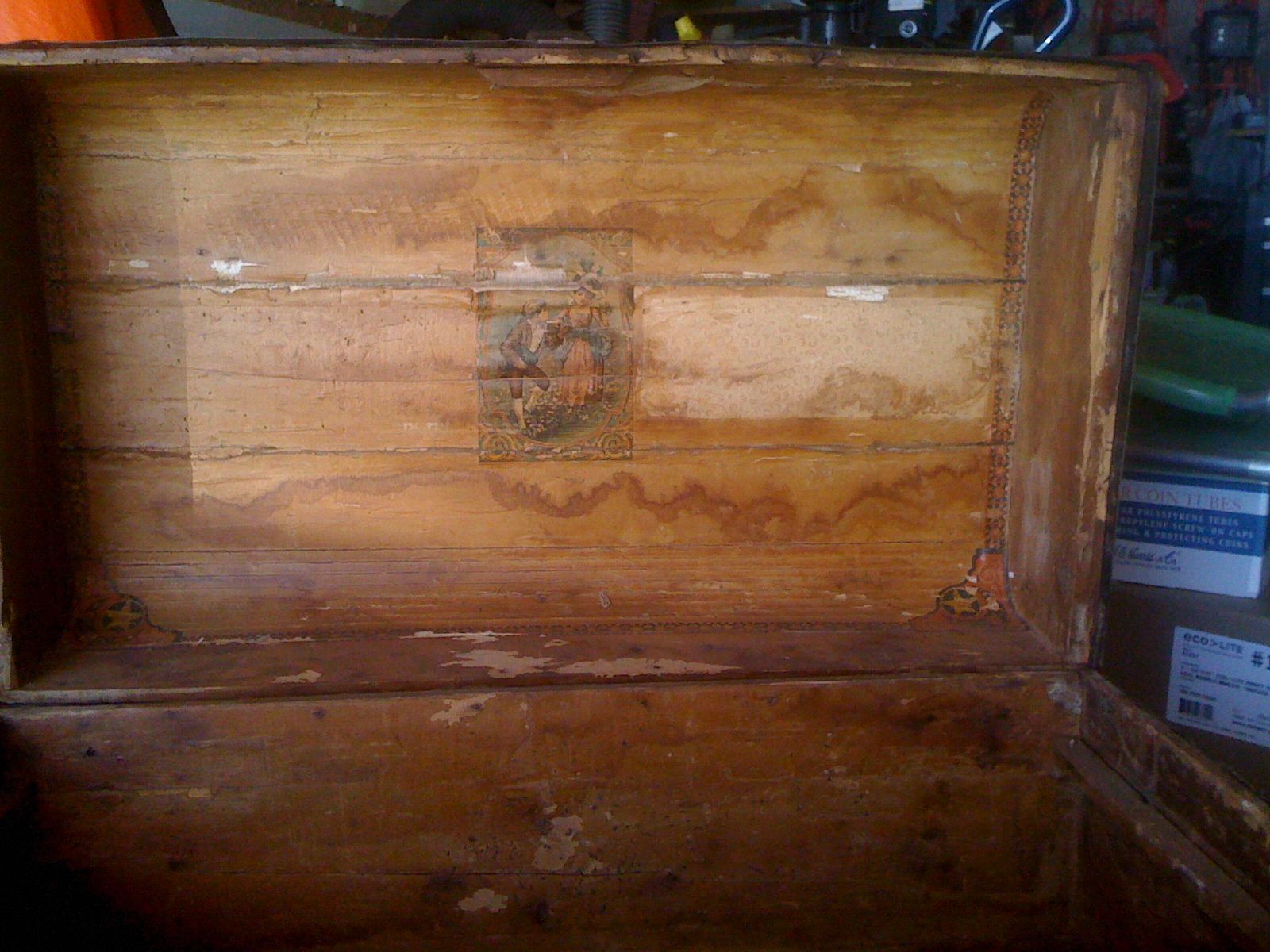 This is what she looks like from the front with the lid closed.   She needs lots of love and care.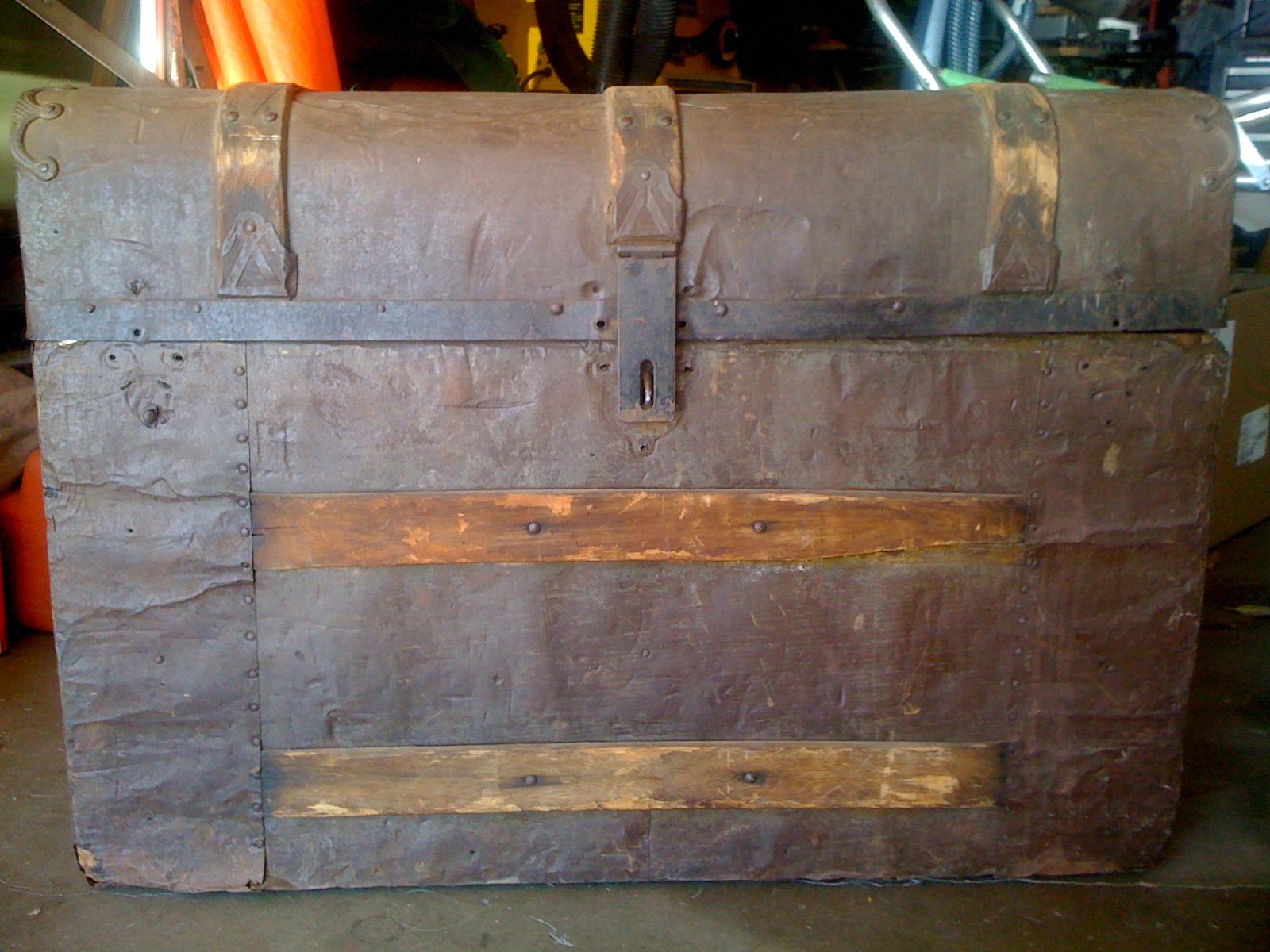 Here's another view of the steam trunk with the lid closed.  Here you can get a better view of her staves.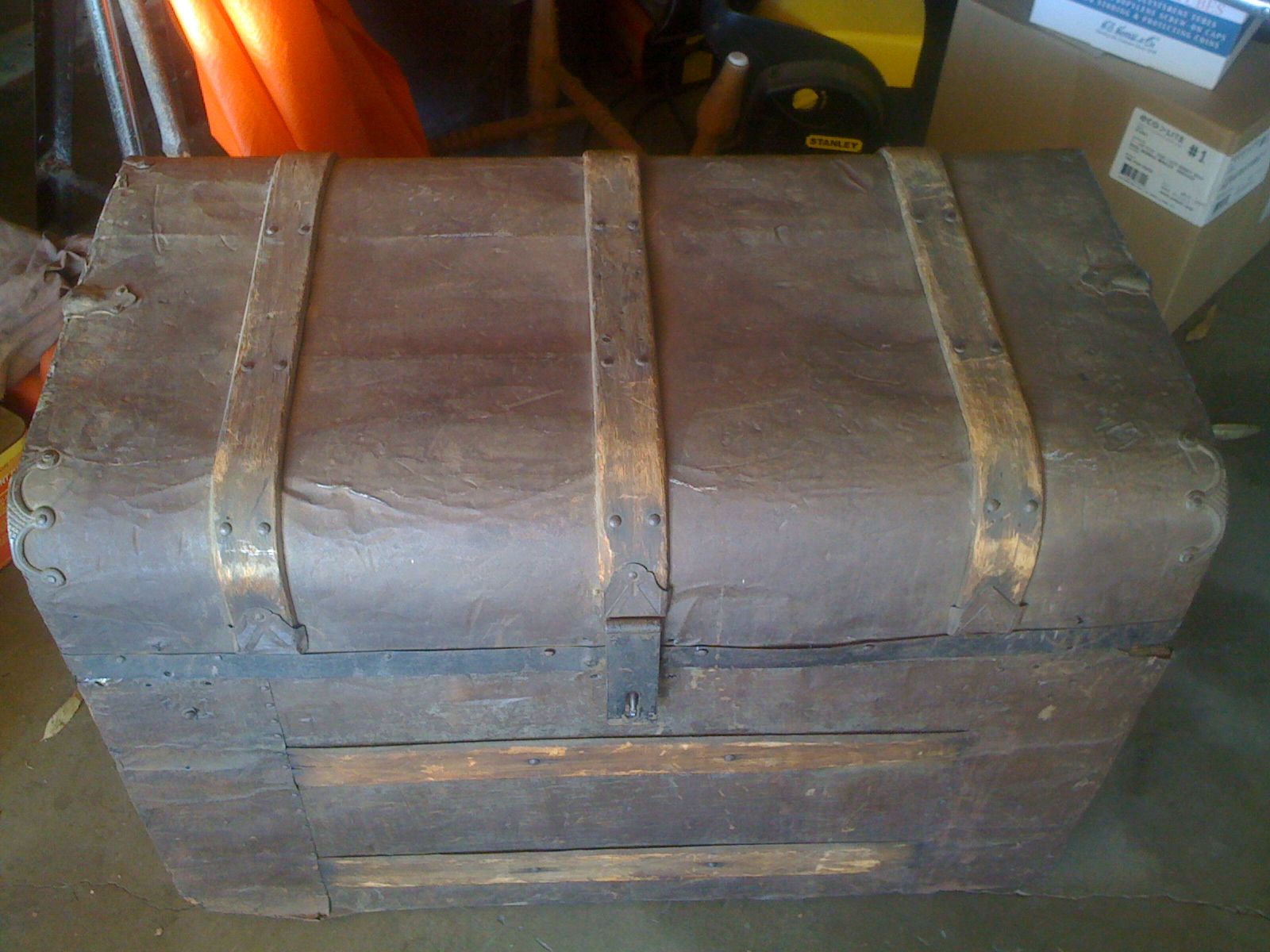 Here's a shot of the corners.  I can't wait to shine these babies up!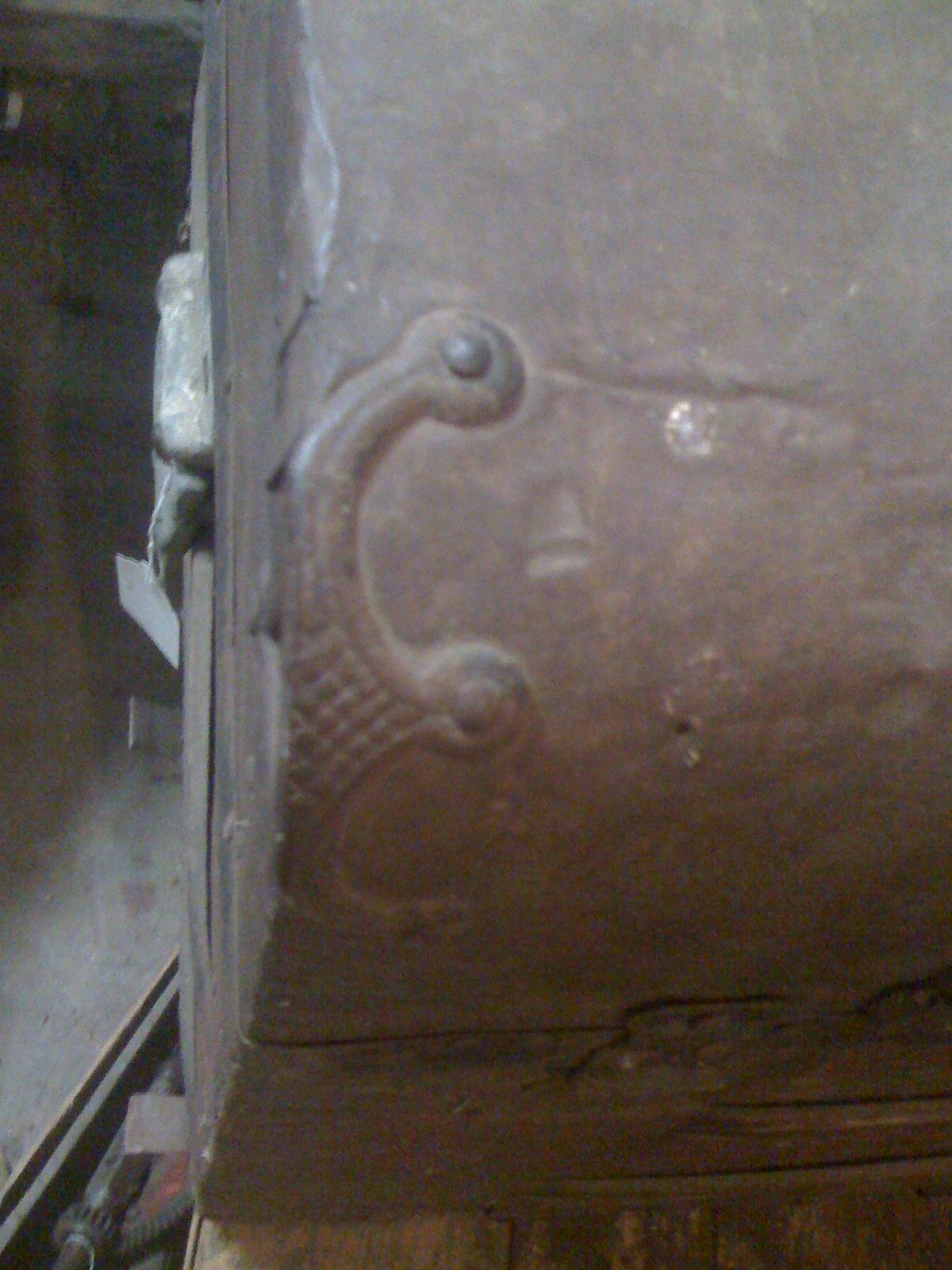 Talk About It
What People Are Saying Now