I made a potato chip shoulder bag today.  I was in the mood to make something.  It's been a while, I started messing around with some plastic and before you know it I made this really cool bag.  It could be a small book bag or an overnight bag or a shoulder bag or a lunch bag.  I made it from a Laura Scudder's Potato Chip bag, some scrap fabric I had lying around and the zipper out of an old hoodie that I had to finally admit looked ridiculous on me.  The end result is pretty cool and my husband is planning on selling it on his website.
To me this bag has a beach town feel to it.  Vintage Santa Cruz Boardwalk – that's what it reminds me of with the cherry red and baby blue accents including the vintage muscle car adorning the front and the nostalgic symbol of the woman holding the sign on the back.  If it were me I'd toss a pair of flip flops in there, some sunblock, thermos of ice tea and a good book and head to the beach.
I have another Laura Scudders chip bag with a jukebox on the front.  I'm going to do the same thing with it.  I'm going to line it with fabric, put a zipper on it, sew on a strap and I've got a pair.  My daughter things the bag is cool enough that she wants one made out of skittle bags which is cool and all but there's something about the art that's on the Laura Scudder's chip bag that makes these bags unique.
Here's a few pictures of my Laura Scudder's Potato Chip Sboulder Bag.  What do you think?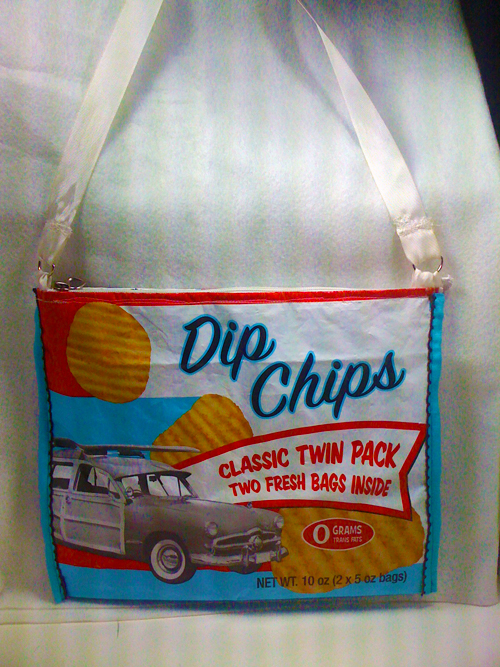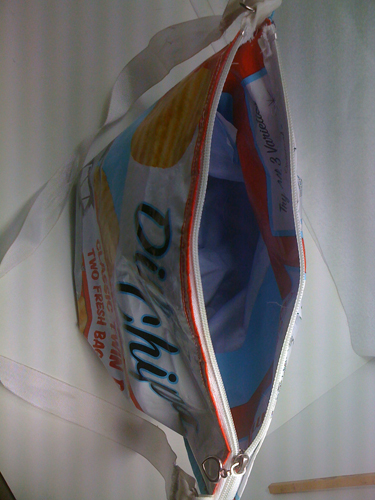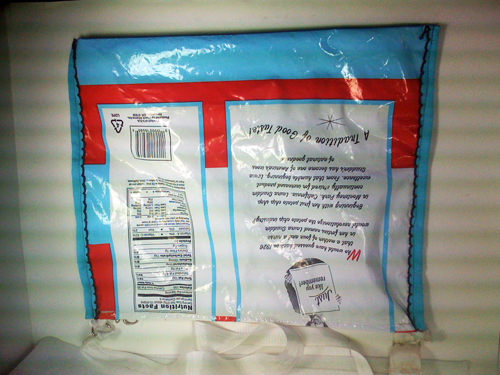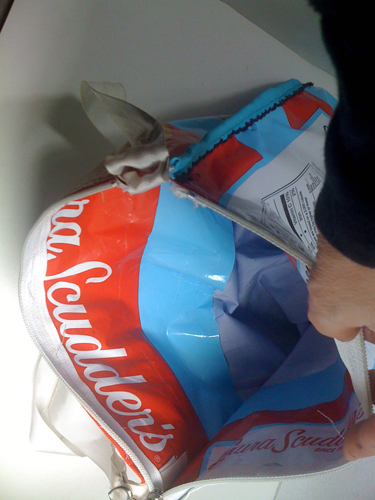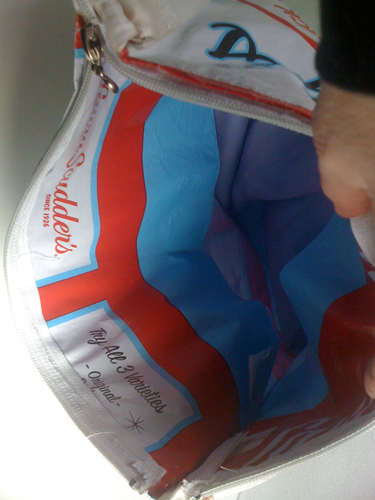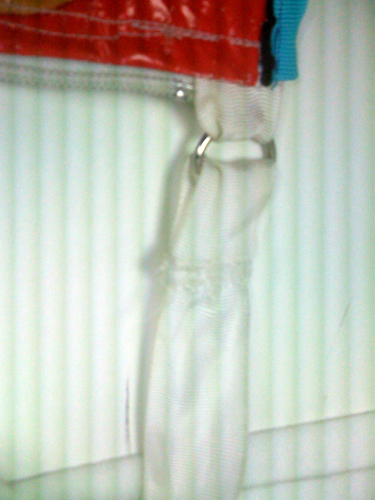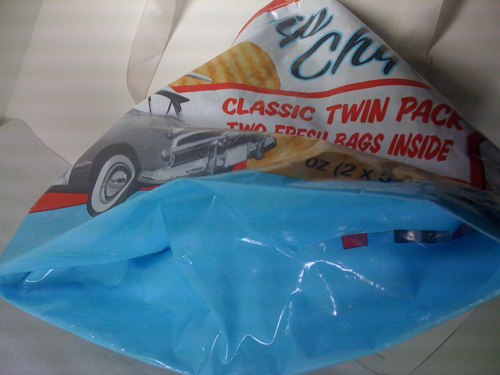 Talk About It
What People Are Saying Now