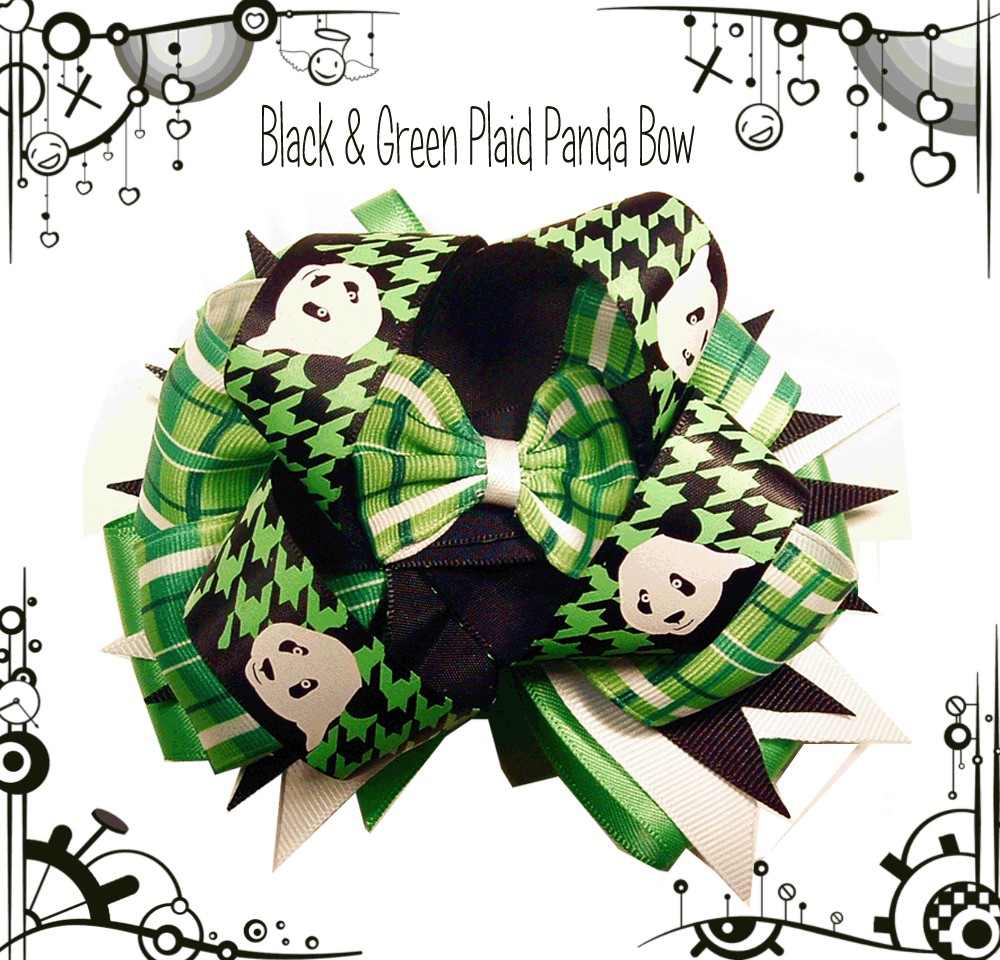 I've gone into the hair bow making business.  I started Hoe Bows & Show Bows because my husband thought they were adorable.   All the hair bows are handmade, one of a kind pieces. No two bows are the same and no ribbon combination is ever repeated.
Where can you find Hoe Bows & Show Bows Hairbows?
This past Christmas money was tight so I thought I'd make my daughters and lady friends a few bows rather than shop for expensive gifts I couldn't really afford.
What started with a few spools of ribbon quickly became a full fledged production line and before I knew it I was whipping out bow after bow. Then I noticed that I seemed to be making two different types of bows; one for older teens and  young women and one for younger girls.
My husband jokingly called them Hoe Bows and of course I was taken aback and said "No! They are not Hoe Bows! Little girls don't wear Hoe Bows!"
The more I thought about it the more I liked the sound of it so finally I took a poll amongst my friends and asked, "Would you wear something called a Hoe Bow?  As in you Hoe and not the gardening too?l"   Surprisingly, the answer was a unanimous yes.
Of course as a mother I could not in good conscious be responsible for a little girl walking around with a Hoe Bow on her head so I decided I'd give my bows two names and that's how Hoe Bows and Show Bows came to be.
I get a kick out of making hair bows because it takes me back to my teen years when Bon Jovi was the hottest thing on the Top 40, neon was the color of choice, big hair was a fashion must have and hair bows were fun Madonna told us.
As a teen in the '80's I didn't have a lot of money and what I did have was regulated to oversized cans of aqua net hairspray and perming solution so when it came to accessories I always made my own. I think I made more hair bows in the '80's than Claire's boutique on the mall could sell. Boy can I ever make some bows. It's a family joke that there's a sweatshop in my office.
As of right now I'm sitting on a mountain of ribbon, swarovski gems and jewels, hair clips and combs.  I have  26  bows available for sale, in stock and I'm making more every day.  There are two ways to purchase my bows but if all goes well and as planned you'll be able to find them in a couple of local boutiques in Merced
In a few weeks I'll be launching another line of bows so be sure to watch for a notice of its arrival.
Where can you find Hoe Bows & Show Bows Hairbows?
click on images to visit stores
| | |
| --- | --- |
| Black and Green Plaid Panda | Blue Polka Dotted Butterfly Bow |
| | |
Talk About It
What People Are Saying Now