I have a friend and she was diagnosed with leukemia.  Acute Lymphoblastic Leukemia is what she said is the formal name for her disease.  There are many writers and friends who have pulled together to try to lend comfort to Rissa in all the ways they can.  There have been financial donations, gift baskets, t-shirts, page view donations amongst prayers, hugs and well wishes.
If you read my earlier post, Leukemia Support T-shirts then you probably saw the little alien girl t-shirt.  This is my favorite design and I'm so happy that Rissa likes it.  Maybe you know someone who would also like this shirt.
Now, the reason for this post, I have come up with a Leukemia support hair bow.  For every orange and black hair bow ordered I will donate $2 to Rissa Watkins to help her through these difficult times.   If you'd like to help Rissa's cause you too can donate directly by clicking on the little orange black cancer ribbon icon located in the top right of of this website.  It takes you to Rissa's GiveForward page. Or you can BUY THIS BOW.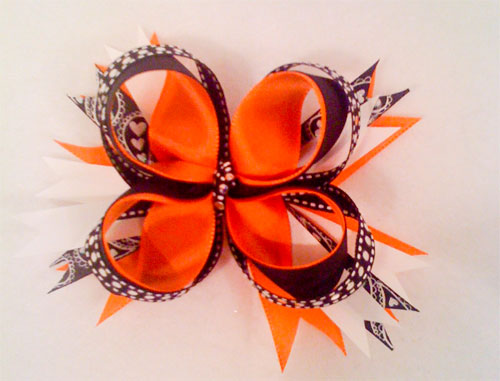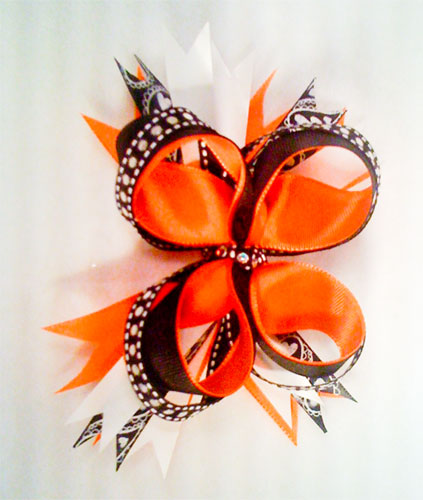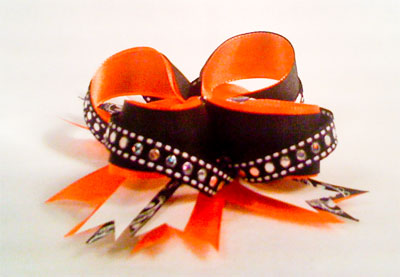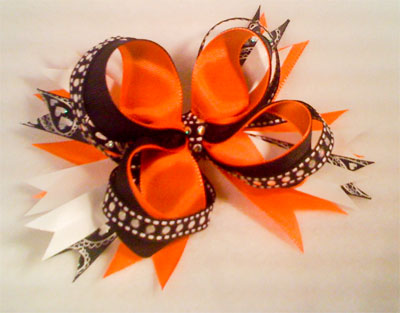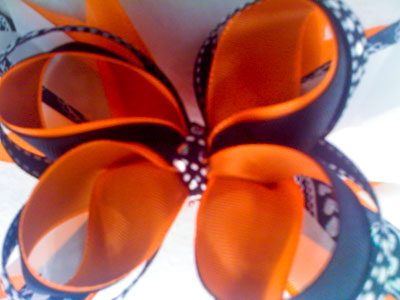 Ordering Requirements:
The orange and black bow is the featured in the photos above.  All of the orange and black bows will be the same except for a few modifications.
You can choose any size from 3 inches to 8 inches wide
Your choice of crocheted headband, black plastic headband, 50mm French Barette or pony tail holder
To purchase the orange and black Leukemia Support hair bow pictured above go to the Hoe Bows & Show Bows Etsy store. You can Click Here.
Talk About It
What People Are Saying Now