It's been pretty difficult pinning down my daughter for fittings so my progress has been slow to say the least  I had a major meltdown – literally –  one night while fusing my dress pieces together.  I failed to realize that the trash bags being of different weight and thickness would need different temperatures and I almost ruined the bodice.  Lucky for me it was salvagable.
I'm hoping to have the zipper put in tonight and the layers of the skirt gathered.  Once I have those 2 things accomplished the rest is easy peasy!
Here's a few photos of where I"m at with the dress.  So far NO DUCT TAPE!  yay for me.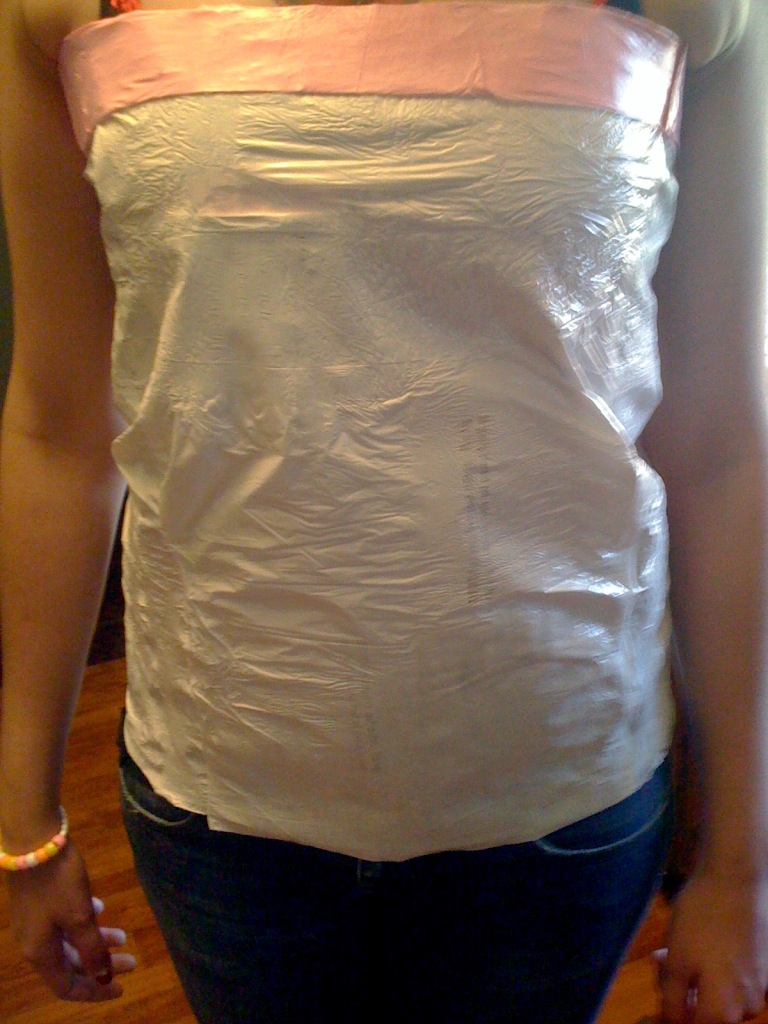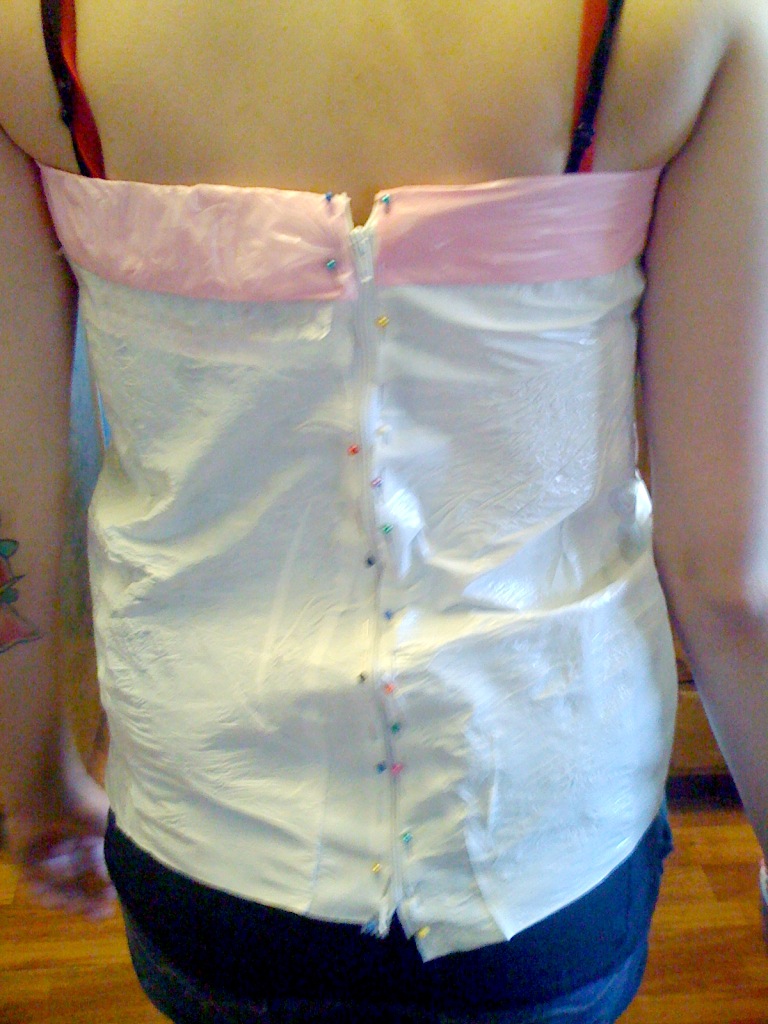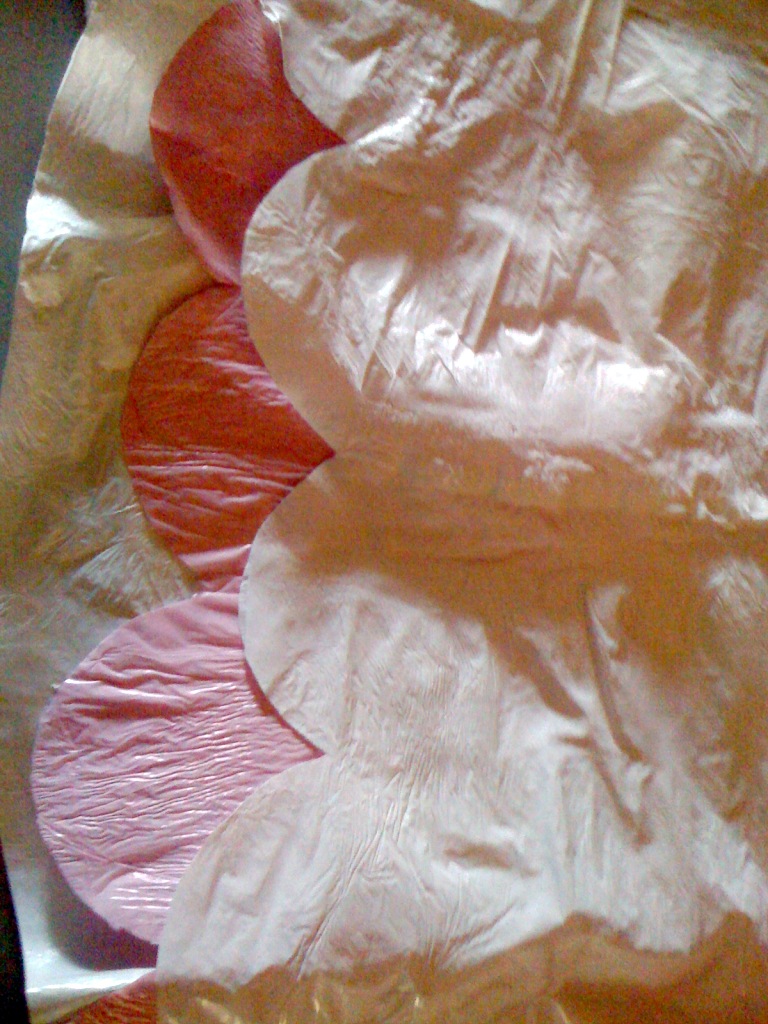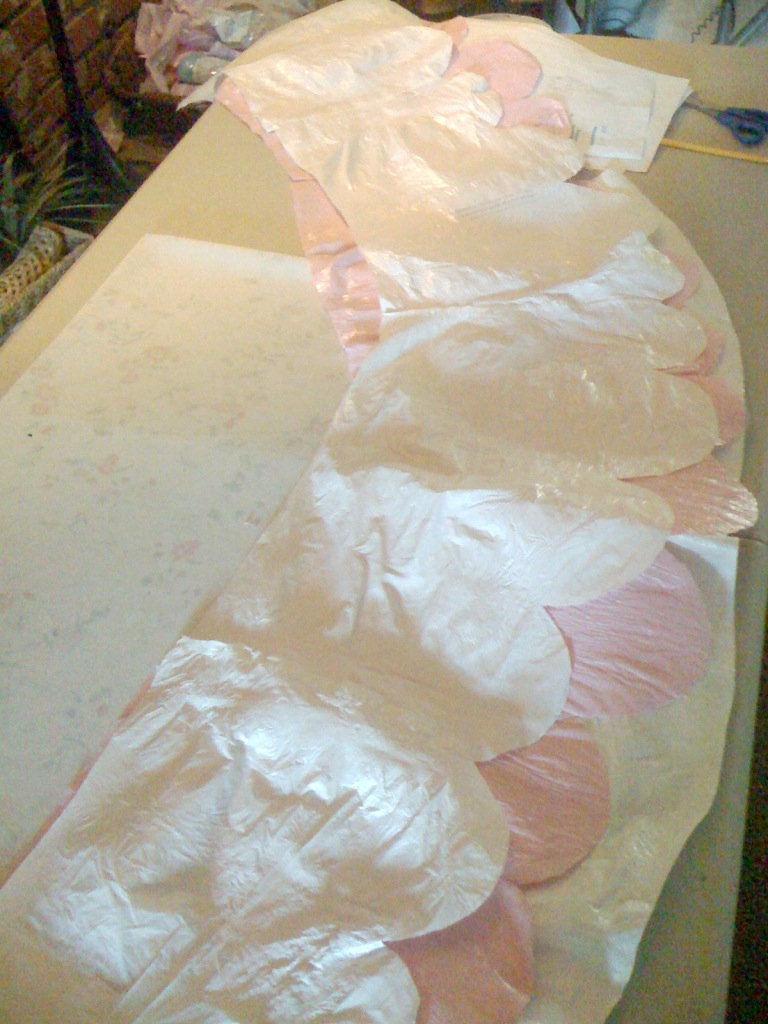 Talk About It
What People Are Saying Now