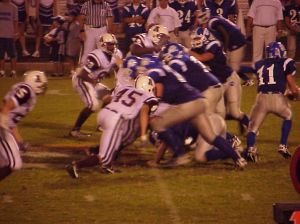 Although I don't know anything about football except that a yellow flag means a penalty and a touchdown means points we are having a Super Bowl party made up of carnivores and vegans alike so my Super Bowl menu has to be pretty versatile.  Here's what I'm serving up.
For the meat eaters in the bunch:
Hot Links (there's no recipe for these)
Apple Dip and Sliced Green Apples
For the Vegans and Vegetarians:
Click on the title of the dish for the recipe.
Talk About It
What People Are Saying Now