How exciting! I finished the course and got my certification through Michael's Arts & Crafts. I'll be teaching scrapbooking classes at Michael's and hobnobbing with other scrapbooking enthusiast. Fun times are sure to be had.
Since I'm certified and have lots of new tricks up my sleeve I"m going to be sharing them here so be sure to check back from time to time and see what my newest project is.
Check out my newest scrapbooking articles on Associated Content.
Scrapbook for Beginners, How to Start a Scrapbook
Learn the steps to scrapbooking. This is an easy to follow guide to getting started on your first scrapbook
Scrapbook Construction: 10 Tools of the Trade
An overview and explanation of 10 of the basic tools needed to make a scrapbook.
Scrapbook Page Design Tips, Use Paper Punches to Emphasize a Point and Add Dimension
Learn techniques using paper punches to draw attention to detail and add depth and dimension.
Scrapbook Page Design Tips, Create Movement Using Color
Discover how to create movement in your scrapbook pages with color.
On June 3rd I whipped up this little top for my daughter. She's wearing a white tank top because I won't let her wear a shirt like that by itself. I think it came out quite cute.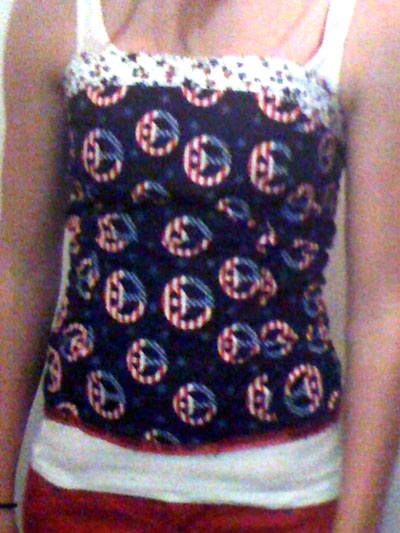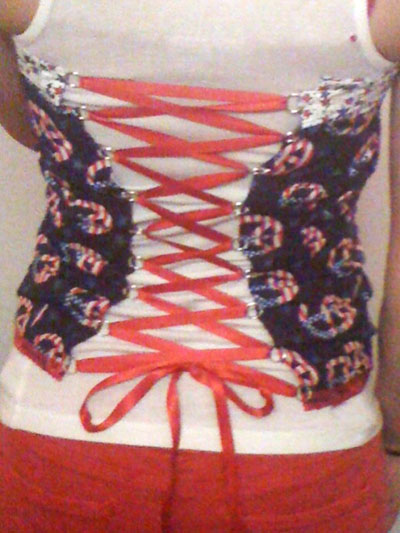 Talk About It
What People Are Saying Now