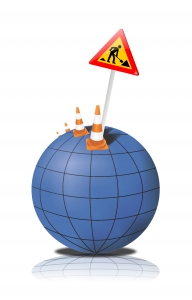 E is for Earth day.  Earth Day 2011 happens April 22nd.  This year the theme of Earth day will be A Billion Acts of Green, which is an inititive to get one billion companies, individuals, organizations etc to commit to lowering their carbon footstep by adapting greener techniques, actions and policies.
The Canopy project is an initiative where every tree planted in 2011 will be counted toward the One Billion Acts of Green initiative. So far over 21,000 individuals have planted over 1 million trees in 2011.  That's awesome!
I, myself have never participated in Earth day and I'm not sure I'll have time to participate this year but I have to say I am considering doing something new that's green.   I haven't planted my garden yet, maybe I'll plan to do it on Earth Day, April 22nd.  How will you be spending Earth Day this year?
Talk About It
What People Are Saying Now